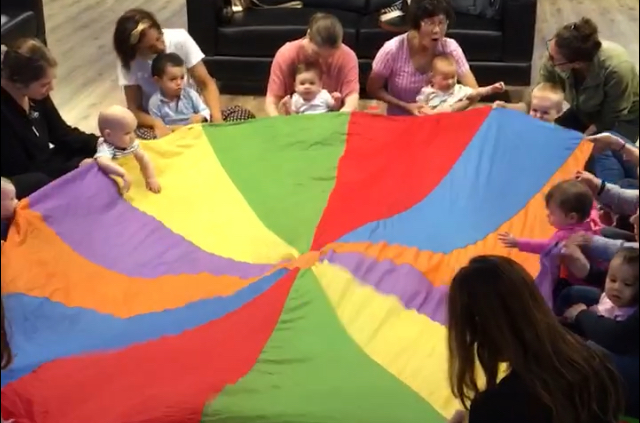 The Parachute: Your secret "refocus trick" for small music groups!
Please note: This post contains affiliate links, which come at no cost to you. If you would like more information please review my disclosure & privacy policy.
If you already have a parachute of your own, and you use it in your music and movement groups, you know the "gasp factor" this tool magically triggers–even before you start your activity!
Everyone loves the colours, the feel, the airy, ripply beauty and movement of a parachute. Children love crawling under it and "hiding". They love popping out and "surprising" everyone. They love watching balls bouncing like popcorn as the parachute shakes.
Shaking the parachute is also a great way to introduce what "the beat" is, and how "rhythm" works along with the beat. My song, "Shake, Shake, Shake" was written to be used SPECIFICALLY with the parachute, but you can also use scarves and egg shakers (see below).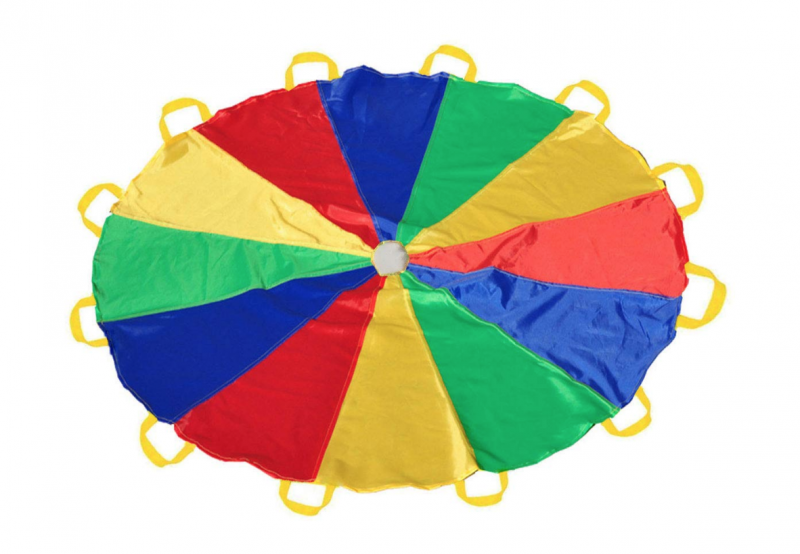 If you don't already have a parachute, and you get the one above–I guarantee you'll love it, and so will your music and movement group members. The vibrant colours are stimulating for babies and toddlers, and the gentle movement is mesmerizing as you sing together.
I have a few different songs you can use with your parachute:
"Shake, Shake, Shake" is my personal go-to parachute song. Download/listen to the full song here.
Just follow along with me as you shake, shake, shake!
Here's what the song sounds and looks like:
Some other parachute songs you can sing:
"Walk Around", from "The Seasons": Walk around holding the parachute and just follow the directions in the song!
"Side to Side", from "The Seasons": Hold the parachute while standing still. Can you follow all the directions while holding the parachute?
"Popcorn", from "I Am A Tree": Hold the parachute still, roll it, shake it and pop pop pop along to this song. Throw a few small balls in the middle of the parachute to emulate popcorn popping for extra hand-eye co-ordination practice!

Share your ideas with the other music educators and parents/caregivers in my group on Facebook. Request to join here.