Developing effective coping mechanisms is an important part of life and growth.
When you think about coping skills we learn early in life, which ones come to mind first?
Conflict resolution?
Learning to share?
Being empathetic towards others?
Responsibility for belongings and behaviour?
Managing big feelings/self-regulation?
There are so many learning experiences in early life when children establish and develop coping mechanisms. They often look to adults for guidance, whether they experience something difficult themselves or together with us.
One of the most difficult things we guide children through is how to process grief. It's a very difficult and very raw topic. We don't want to scare children or make them worry about losing their loved ones, but, unfortunately, loss is part of life, and, like everything else, when loss occurs, we can guide children through the stages of grief by role modelling, sharing our ideas, feelings and building perspective.
When loss occurs, it's important for children to have realistic, meaningful resources that can help them develop constructive thought processes. Loss is painful, and it's something that stays with us, but gaining perspective can be comforting and can help us move forward with strength.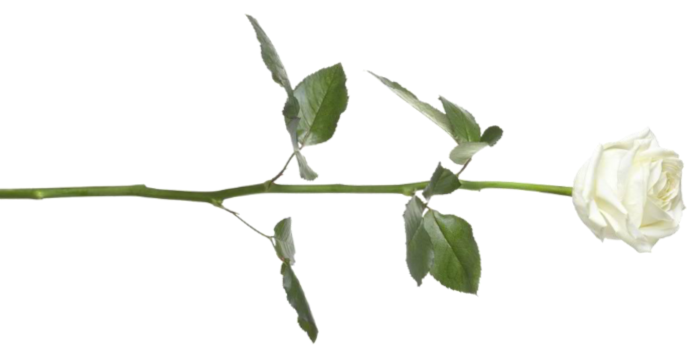 Sometimes, just listening to a song can be helpful.
Music can be soothing and comforting. Stopping everything to listen to a song can serve as a break from "the real world". Certain songs can trigger powerful feelings, and lyrics in a song can serve as a reference point (or "inner voice") when we feel helpless or lost in our feelings.
"You're With Me"  is a song about remembering and staying close to a relationship. The lyrics focus on the situations and experiences that remind us of someone who has passed away, and how those reminders play an important part in maintaining the connections we built with them.
Here are the lyrics: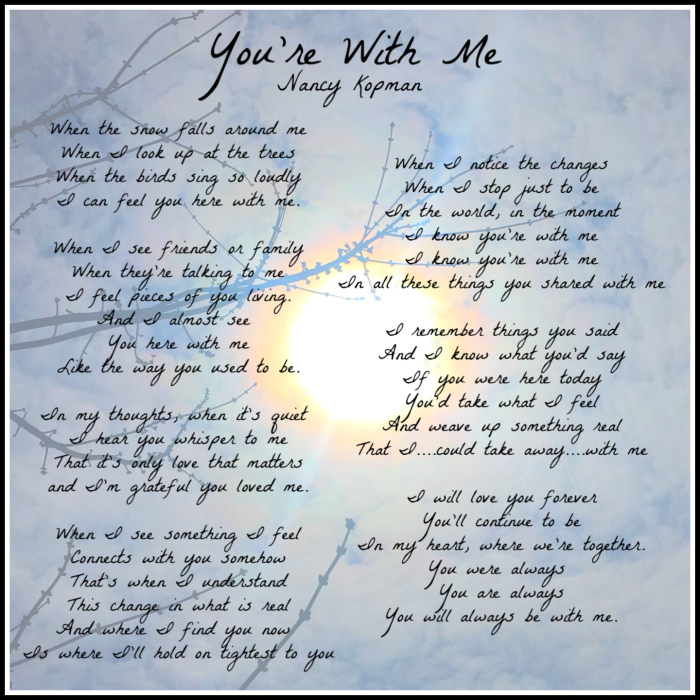 The relationships we have built with people we remember are always with us, and the relationships we build will always be with those who will remember us.
Writing this song has been helpful for me, personally, in processing the painful feelings associated with loss. I hope it helps you. I hope it helps you help someone important to you.
Sometimes, just listening to a song can be helpful.
Please take a moment to learn about the good people at Dr. Jay's Children's Grief Centre in Toronto.