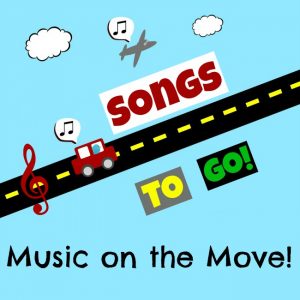 Busy families spend SO much time "on the go".  If you're looking for a fun way to enrich your travel experience together, choosing what songs you listen to can make a big impact on making the most of your travel time.
---
Choosing SONGS for your PLAYLIST:
Choose songs that relate to each other: GENRE is a great place to start. You can make classical, jazz, blues, rock or kid-focused music playlists.
Choose one listener's FAVOURITE SONGS: "Ethan's Favourites", "Mom's Best Dance Tunes", "TV Theme Show Songs".
Create a TRIP SOUNDTRACK consisting of songs that relate to the destination: "Disney Songs" for a trip to Disneyland. "Songs About Mountains" for your camping/climbing trip. "Water Songs" for a trip to a water park, lake or the ocean…you'll enjoy the memories associated with the songs on your playlist every time you hear them post-trip.
Choose songs that create a MOOD…like UPBEAT SONGS, LEARNING SONGS, CALMING SONGS…
---
HERE ARE 3 "SONGS ON THE GO" PLAYLISTS:
Upbeat Songs

,

Learning Songs

and

Calming Songs

.

Songs with actions for energized kids:

Songs that teach specific information:

Songs that encourage slowing down/resting:
Kids in Cars Videos:
Funny "Walk Around" clip (getting silly is the best!):
[youtube https://www.youtube.com/watch?v=zsskdJDEet0&w=560&h=315] [youtube https://www.youtube.com/watch?v=USjgbq8Z9W0&w=420&h=315]
Getting tired but she still has energy for "Pat, Pat, Pat"
[youtube https://www.youtube.com/watch?v=md7Wx76AjWg&w=420&h=315]
More travel activity ideas:
This Reading Mama:  20+ Car Games and Activities for Long Car Trips
Kid World Citizen: Activities and Games to Play in the Car
Kids Activities Blog: 40+ Tips for Road Trips With Toddlers and Preschoolers
Living Montessori Now: Travelling With Kids – Montessori – Inspired Activities