What would your children/students say if you asked them what their "inner voice" tells them when they need to help themselves?
Helping children develop an ability to focus on what they like about themselves can help them build a positive inner voice, like Jessica demonstrates in this video:

I love her rhythmic affirmations. Her delivery is very musical!
Sharing chants, rhymes and children's songs that help children rehearse useful mantras develops a positive "inner voice"…a gift they can use for life!
Children's songs with lyrics that nurture satisfaction, build a sense of gratitude, self love, self-help and respect help  develop a positive inner voice. Just like having a song to help remember the days of the week and the months of the year, a song can help children remember what makes them strong, happy and capable.
It just takes experience, discussion, consistent application and practice.
Here are a few songs you can easily use "in the moment" or listen to casually, to help the children in your life develop a positive inner voice.
With practice,  they'll eventually be able to independently apply what they learn in these songs into their self-worth and appreciation.
This post contains affiliate links, which are provided at no cost to you, but may earn me a small commission. If you wold like more information, please review my disclosure and privacy policy here: https://nancykopman.com/privacy-policy-and-ads-affiliate-disclosure/
Incorporating these songs into your child's inner voice is as easy as playing these songs in the background while you go about your day–or while you ride in the car.
"Wonderful You" is a song that reminds children of what makes them unique and special.
Use the lyrics in this song as an "inner voice reference point" for those times when their confidence is challenged or compromised.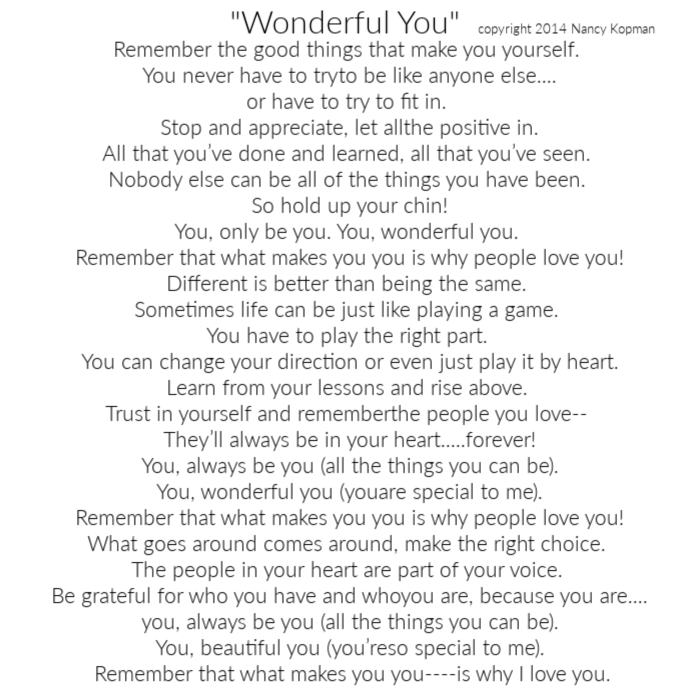 "One Step At A Time", from "I Am A Tree" helps children remember to tell themselves that they can 'sort everything out', repeating the mantra "Just one step at a time, step by step, in your mind":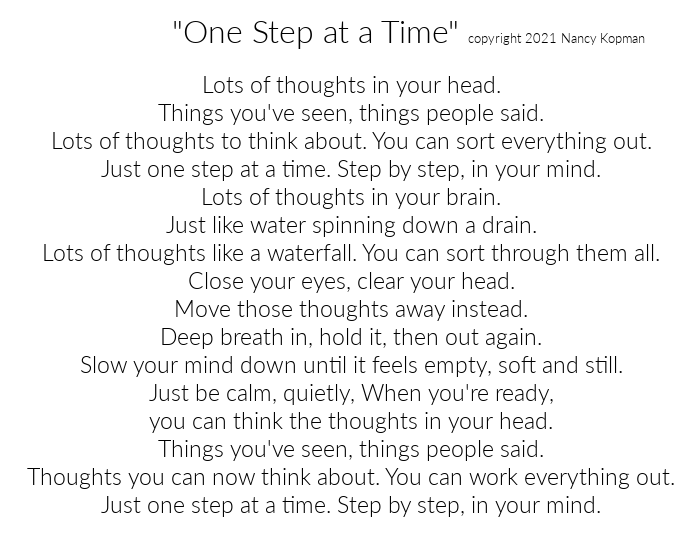 For younger children who are feeling frustrated with "not being old enough yet", use "I Know I'll Grow" as a reminder that there's "so much (they) can do", and that "being a kid is what (they're) good at NOW".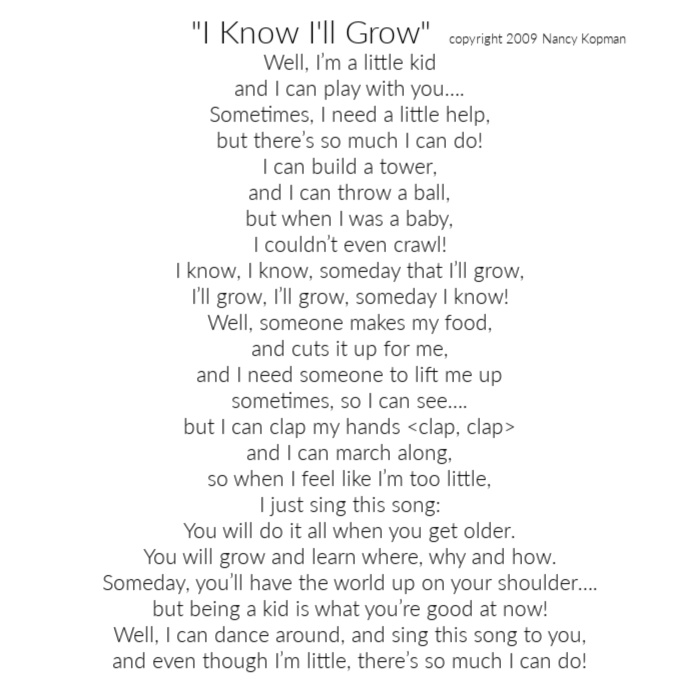 Once these songs become part of your child's consciousness, putting that inner voice to good use when it matters most can be as easy as gently singing a few lyrics from one of these songs.
Thanks to the magical way music triggers our memories, their developing minds will do the rest for them by singing their inner soundtrack.
Related reading: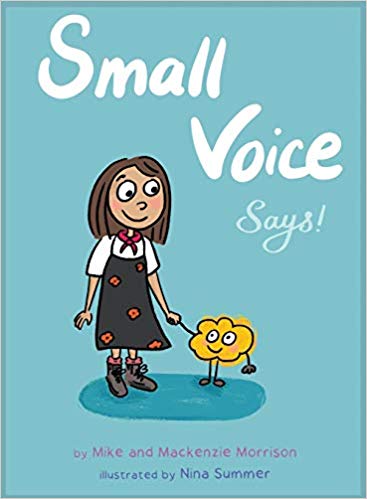 Download "Wonderful You", "I Am A Tree", "I Know I'll Grow…." and the rest of Nancy's albums HERE
Want more from Nancy? Live, weekly classes, instructional music and movement videos, music ideas, activities, resources and more exclusive content HERE.
Related reading:
Developing Emotional Intelligence Through Children's Songs by Nancy Kopman from Roots Of Action
The Way We Talk To Our Children Becomes Their Inner Voice by Becky Mansfield from Your Modern Family