Supporters, friends and fans of my work– I've created a place where I can share the BEST of my music with you!

WELCOME TO MY MEMBERSHIP COMMUNITY!
Memberships are a convenient way in which creators can share unique content with their loyal fans.
It's also the perfect place where a community can be established, nurtured and grown.
I've been sharing bits and pieces of my music in person and online for over 25 years. My new membership is where I will be sharing my work, experience and musical growth opportunities for children, educators, parents, caregivers and therapists on a deeper, more personal level.
Patreon (a platform used by thousands of content creators) is where you'll be able to choose how you'd like to join my membership.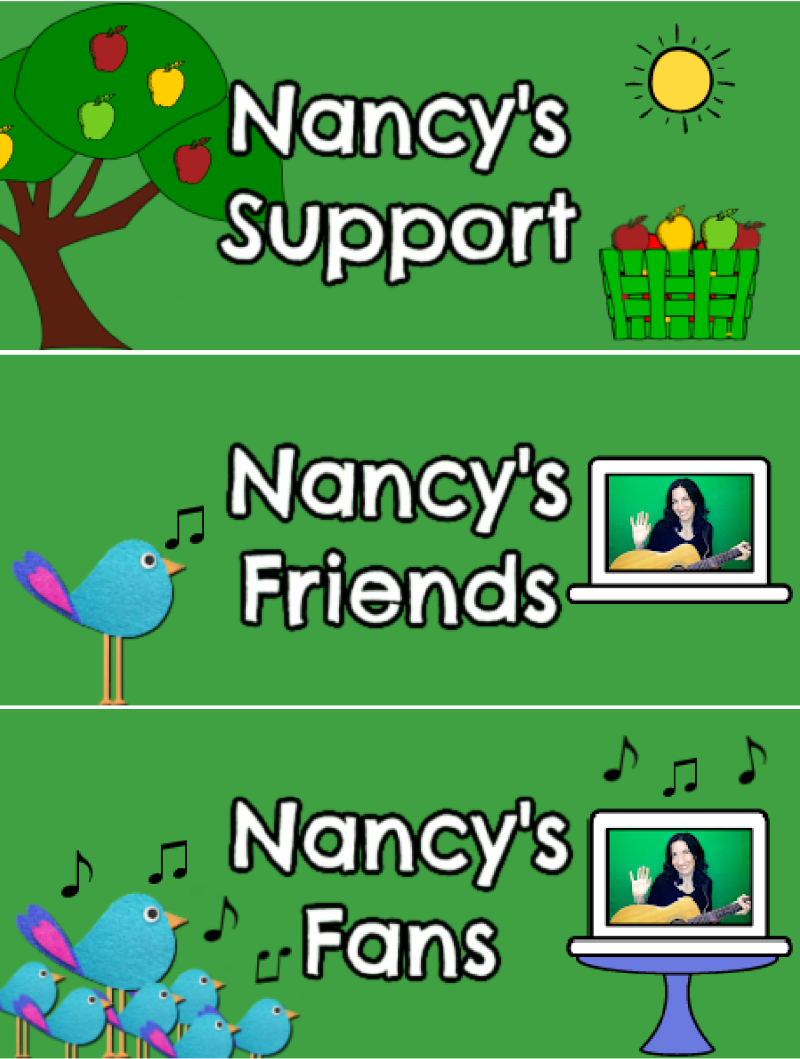 Patreon is flexible! You choose how you'd like to participate in this community.
Membership is SUPER EASY! CLICK HERE to come and look around to see what I've put together for you! Members will have access to:
-A weekly "Song Spotlight" newsletter, focussing on one of my songs, how to use it, extend it and  reinforce it with suggestions, games, craft ideas and more
-Exclusive video content ("Song Snacks"): Instructional videos featuring me introducing, teaching and practising one of my songs with different ideas for actions and prop use. Some of these Song Snacks are unreleased songs which are ONLY available in my membership!
–LIVE virtual classes each week (these are ONLY offered in my membership)
–Hand-written letters delivered to your child by mail
-Personalized musical video messages
–"Zoom and Tell" meetings where we sing a song together
–Free shipping on CDs
–Other surprises and perks
Your support of my work enables me to continue creating content and recording more music. I am so happy to do this for you…and couldn't do this without you. THANK YOU!