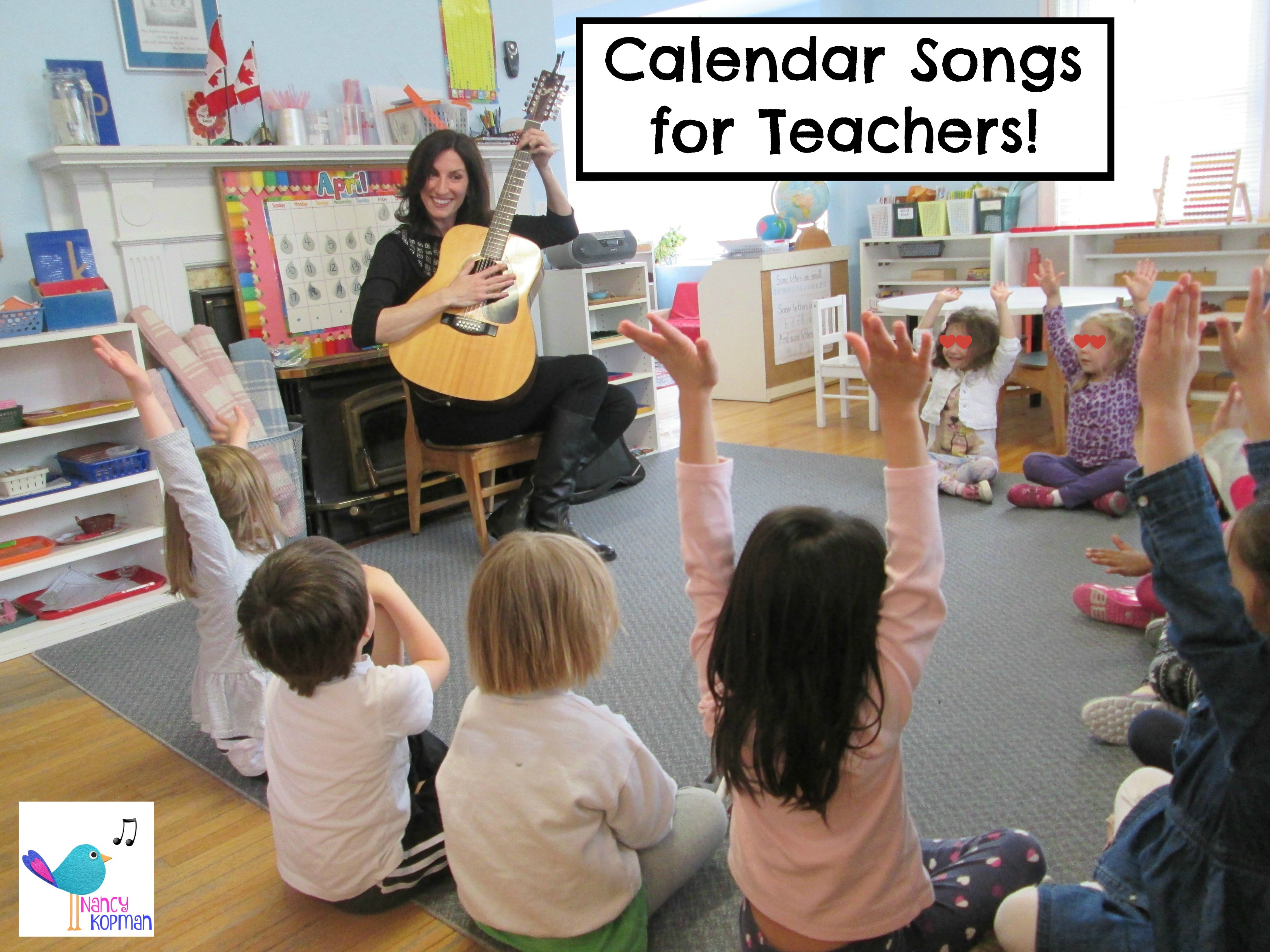 Whether to incorporate Calendar Time into children's daily learning experience is a bit of a "hot topic" right now. Do you set aside a specific time during your schedule to discuss calendar concepts? How do you teach the days of the week, months of the year and the weather?
As an early childhood educator, I have always found that having structured time to talk about days, months, weather and tracking patterns in our days/weeks/months presents valuable learning opportunities on many levels.
Calendar Time sparks meaningful group discussion, provides the opportunity to introduce and practise number value, create an awareness of time, days, months of the year and give children the chance to participate in graphing/tracking the weather.
Of course, music can play a big part in teaching calendar concepts, adding liveliness to the structure of a daily calendar routine.
SONGS FOR TEACHING DAYS, MONTHS AND WEATHER
(These videos also reinforce early literacy skills!)
"The 7 Days of The Week" , from "Shadow" teaches that there are 7 days in a week and goes through the days twice, to help children memorize the order of the days.

 "12 Months", from "Shadow" teaches all 12 months' names FORWARD and BACKWARDS.

"What's The Weather?" , from "Wonderful You", teaches basic weather descriptives–"raining", "snowing", "cold", "hot", "sunny", "windy","cloudy", "stormy"and "grey".

"Weather" (haha)  you choose to incorporate formal calendar instruction/learning time into your early learning environment, music makes it easy to memorize the days, months and weather words.  Using my calendar songs will not only make the experience meaningful for teachers and students, singing these specific songs every day as part of the daily calendar routine will cement the information in students' minds forever.
Join my community of educators, parents and caregivers on my Facebook page, "Music With Nancy" here!
SUBSCRIBE here to my YouTube Channel, "Music With Nancy" here to be notified when new content is uploaded!
Read more about making calendar time meaningful from my friends at Preschool Inspirations and Play To Learn Preschool here!