Songs With Actions That Teach Babies and Toddlers
February 13, 2016
Babies and Toddlers can learn so much from action songs…and bouncy, circulation-moving tunes don't just make the experience more fun and good exercise, an action that associates with a word teaches language.
Bouncing and moving rhythmically captivates babies' attention. An action that involves moving hands, feet, legs and arms provides the opportunity for little ones to participate in a song as opposed to observing.  Using repetitive, predictable, meaningful motions also encourages a deeper understanding of language, creating reference points to which young children and babies can refer as they learn to apply what they have experienced/learned to the world around them.
"Bumping Up and Down in a Little Red Wagon" is a popular "bouncy" song with actions for babies and toddlers.  Kids love "falling" out of a grown-up's lap during this song. When I show children the action associated with a word in this song, I teach different tools in the lyrics, incorporating hand movements: "Bang, bang, fix it with your hammer", "Turn, turn, turn your screw driver",  or "go in and out…with your saw", to get little hands, arms and bodies moving.
Actions are easily associated with most of my music–but here are some specific songs I recommend using when you are ready to get kids moving, in class or at home:
Songs With Actions That Teach Specific Skills: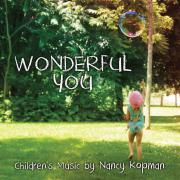 "Horsey Ride", from "Wonderful You"
This is a bouncy, fun"anytime action song" you can enjoy together, but I also sneak in a little lesson: "1, 2, 3, Whoaaa".
Before I teach this song to a group, we practise counting to 3, showing 3 fingers, and leaning backwards as we say "Whoaaa!".  It's a fun way to introduce what numbers mean, and reinforce that "something happens when we count to three".  It teaches little ones to anticipate a known action/movement in a song.

"Stepping Up and Down", from "Wonderful You"
A song for beginning walkers as they hold on to adults' hands, or even just for stomping around (for those who are expert walkers)…this song teaches the word "step" in association with the action of stepping to the beat.
Babies' legs can be moved by a grown up as you sing this song together, so their feet touch the ground along with the beat. I love seeing children enthusiastically singing this song, clomping around and singing loudly.  It's great exercise, too, when they get their whole bodies into the rhythm.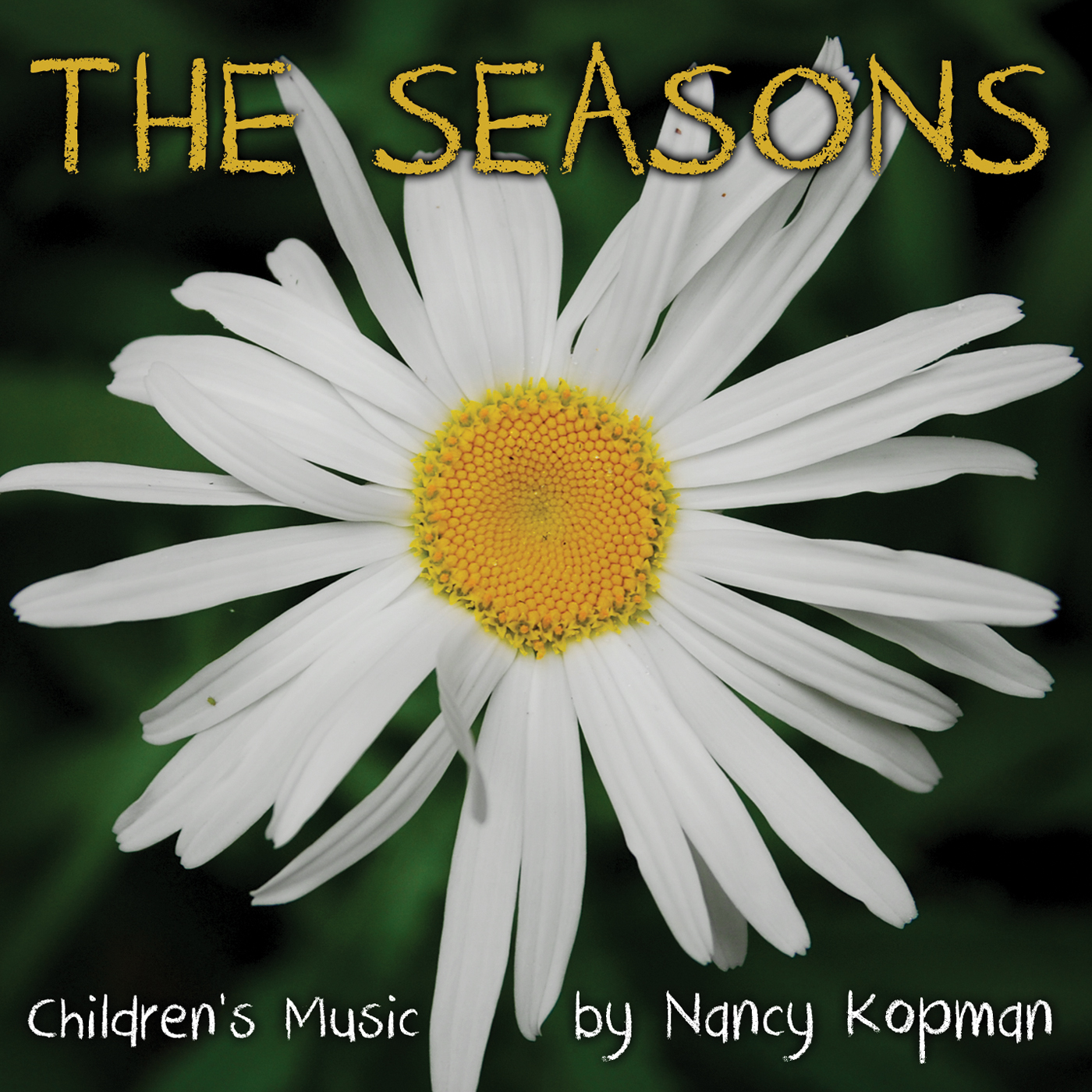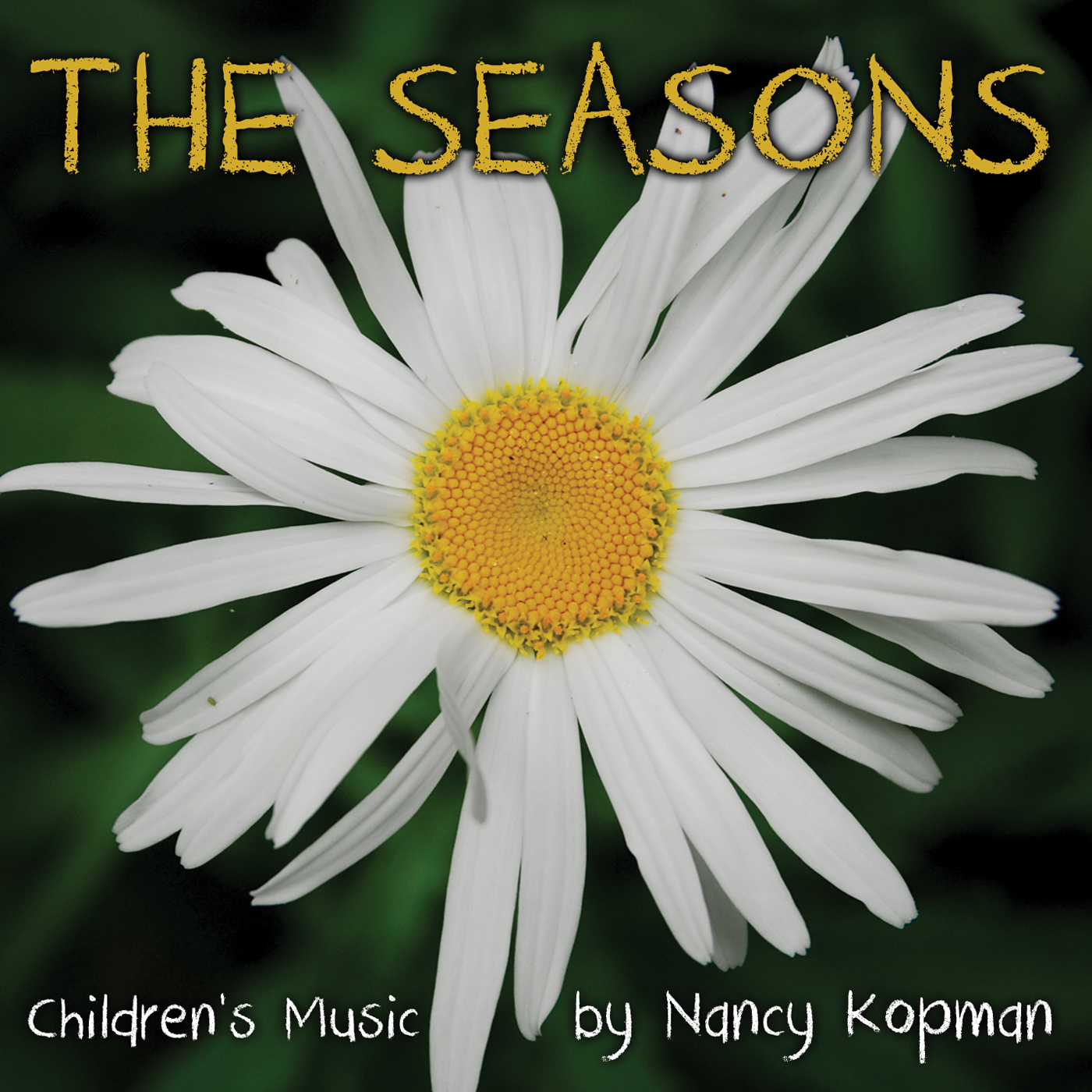 "Side To Side", from "The Seasons"
An easy "direction word" song that teaches word meaning as you do the actions: "side to side", "in and out", "round and round" and "bounce, bounce, bounce" are fun to do in a sitting OR standing position.
Sing "Side To Side" with me in this video, from my YouTube channel (SUBSCRIBE!)! I post a different video of me singing one of my songs every week.
"Walk Around", from "The Seasons"
This active group song gets big kids walking, bouncing, swaying, turning around and sitting down. Each action word has its own verse.
Babies and toddlers love being carted around the circle as caregivers demonstrate the actions. Try incorporating the word "STOP" before doing the other actions in the song, to reinforce what "stop" means, before you bounce, sway, turn and walk in and out of the circle.  This song is great for teachers to use at circle time, as a direction-following activity, as a refocusing activity, or just to get kids' bodies moving.  It's also fun to watch this colorful, detailed video, by animator Brett Lamb, that has so much going on in the background, you'll have to watch it a few times to notice everything!
"Stand Up", from "The Seasons"
This is a fun gross motor "challenge song" for toddlers and big kids. "Stand up, give a wave, turn around and sit back down"…doesn't sound like too much work, but when you do it a few times, then in slow motion, then as quickly as you can, it becomes an exciting challenge that gets heart rates up while maintaining focus.  Make this song into a contest–see who can follow the directions exactly when they come up in the song!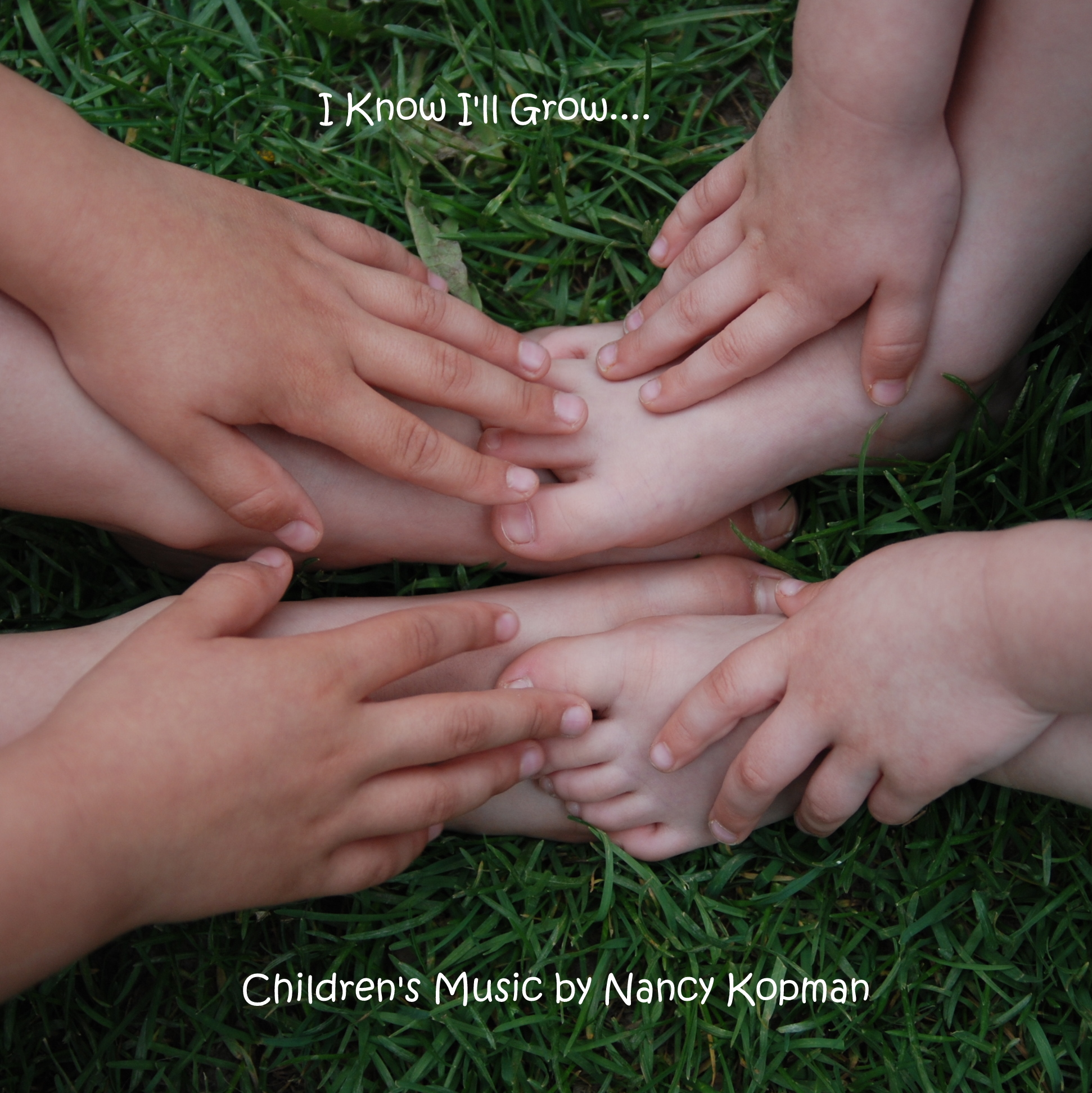 "Round and Round", from "I Know I'll Grow…."
Get kids moving their upper bodies with this song, using their hands and arms to go "round and round", "up and down", "in and out" and "fold them tight".  This song is also great for older children, using their whole bodies to turn around, crouch down and jump up…get creative with different actions you use with this song.  Psst: Fans of the "Sleeping Bunnies" song–this song has a "sleepy" part and a "jumpy" part, too!
I have lots of other action-based music you can use to get your little ones/students moving and learning…check out my full collection of my educational, interactive music for young children…especially if you are a teacher. If you're looking for quiet songs, here are my recommendations for rest time.
Happy moving and happy learning!
Follow along with me as I sing songs from my 4 albums: Subscribe to my YouTube channel, where I will post new videos every week.
If you found this information valuable, have suggestions, concerns, frustrations or comments you'd like to share, I create webinars to help early learning professionals incorporate music into their programming. Click here to sign up, receive the free webinar and tell me what you are looking for. I will incorporate it into my webinars! 
This video from Teach Preschool demonstrates how much fun my action songs are:

More action songs and circle time songs from my friends at Preschool Inspirations, Teaching 2 and 3 Year Olds and Living Montessori Now