Songs About Fingers and Hands ("Finger Plays")
November 20, 2015
Songs involving actions using fingers and hands, or "Finger Plays" are always fun at circle time. Moving little fingers around, isolating individual fingers' movements and making shapes with fingers make for good fine motor exercise while having fun.
I have a few "finger and hand" songs with actions that can be varied in complexity to serve as a healthy challenge for different age groups:
BALL FOR BABY
"Ball For Baby", from my album "Wonderful You", is a favourite among my little fans. It's great for teaching anticipation, associating actions with words, and following directions. This video demonstrates the actions–use it with your students/children, and see if they can follow along:
FINGER SHAPES
My song, "Finger Shapes" from "Wonderful You" is another finger and hand-friendly song, designed to encourage children to try to create shapes using only their fingers/hands. It's always fun to see the different ways different minds choose to create the shapes.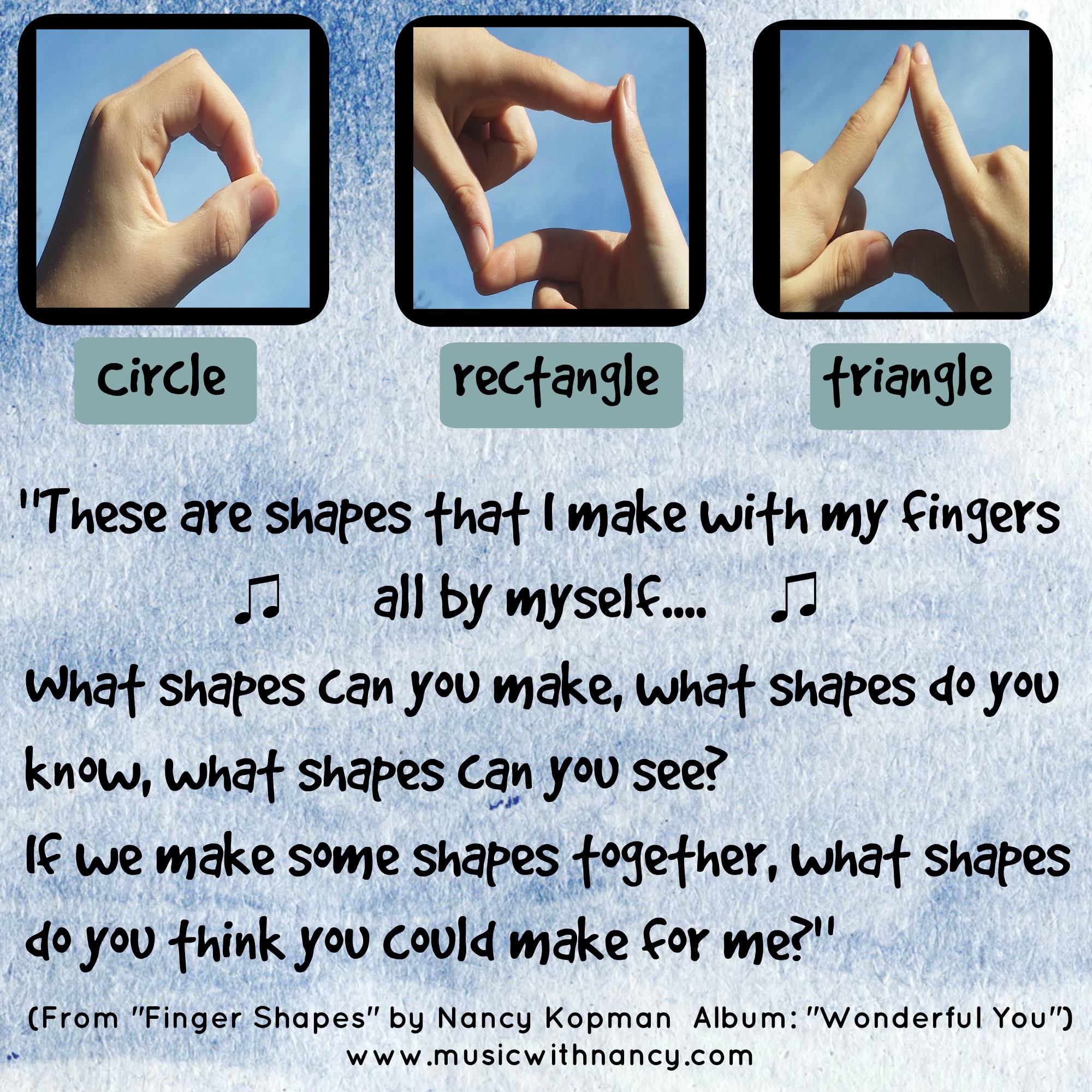 LEFT AND RIGHT
Teaching children the difference between left and right can be a bit challenging.  I like teaching this concept in a very solid and consistent way right from the beginning, so children who are able to learn this concept have a go-to reference point.  "Left and Right", from "Wonderful You" is designed to teach this concept.
Hold your hands up as a guide during this song, for your students/kids to imitate. Don't forget to hold up your opposite hand, if you're facing them! 😉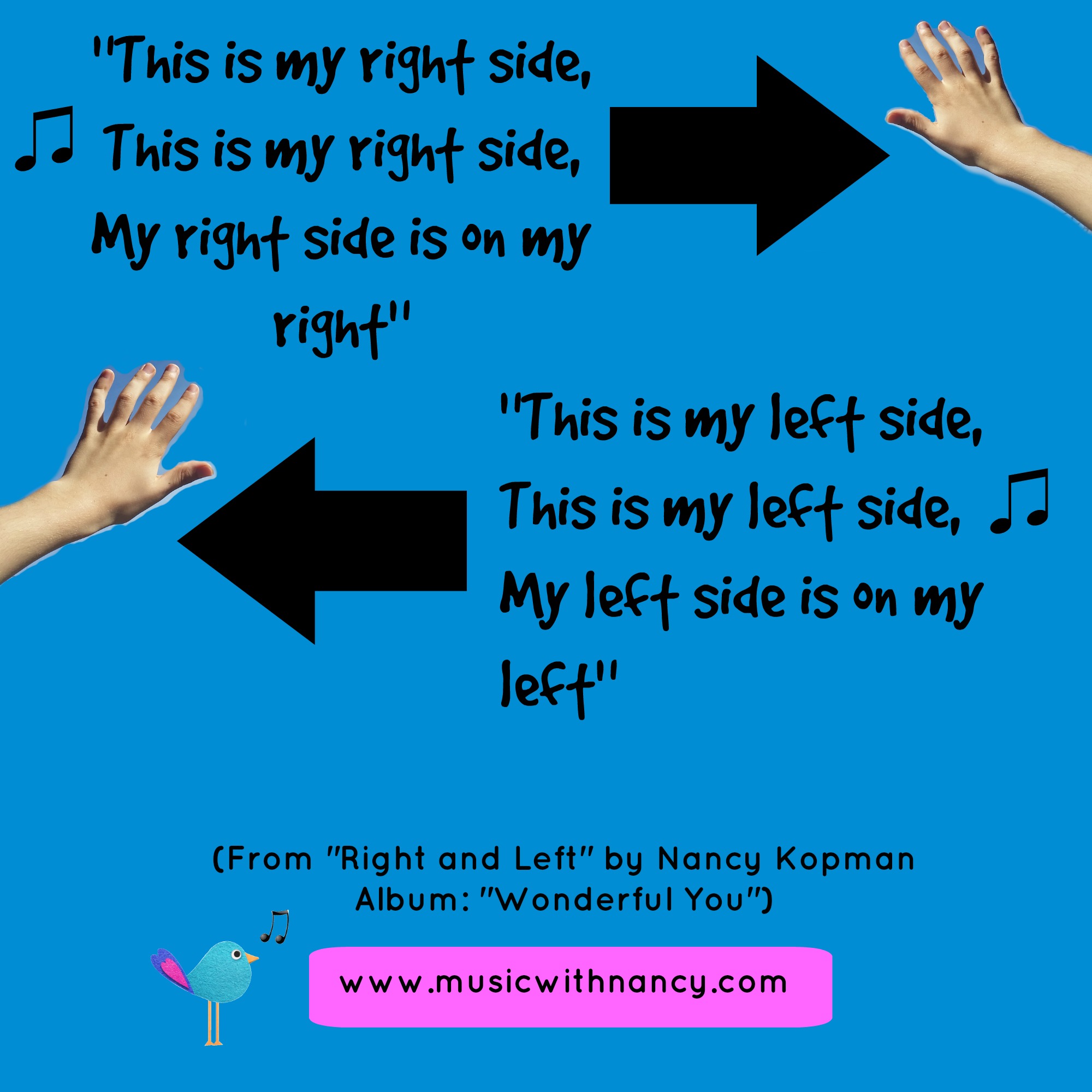 5 FINGERS
Another song I have up my sleeve about fingers and hands is "5 Fingers", from my album "Shadow", which teaches the different names of the fingers (thumb, index, middle, ring and pinky) as well as the numbers associated with each finger (good for piano and guitar teachers!).  It also helps reinforce counting forwards to 5 and backwards to 1.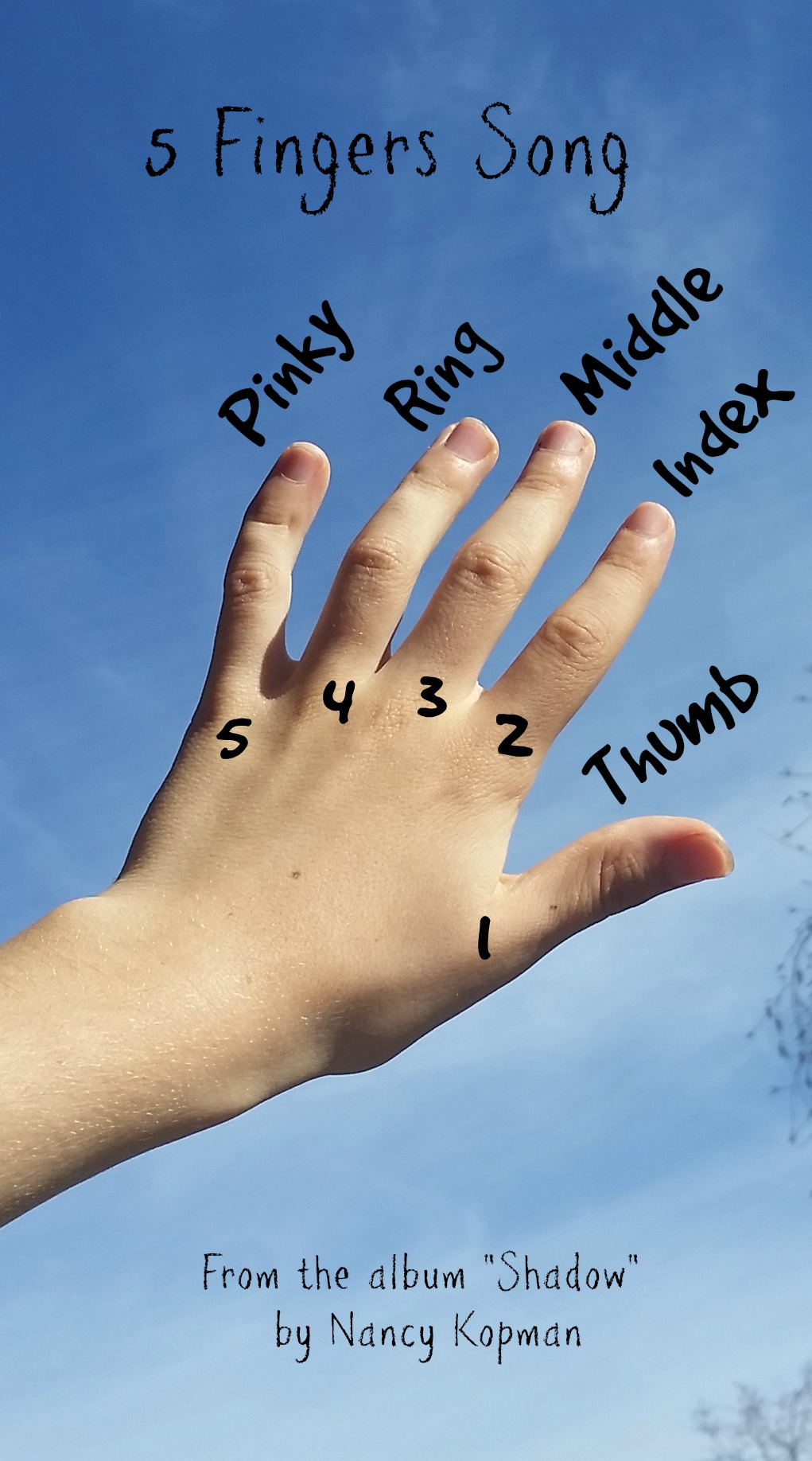 1,2,3
"1,2,3" from "Shadow"  teaches counting from one to three on "three little fingers" and "three little toes". You can have kids touch their own toes…haha…but make sure they wash their hands afterwards!
Hope you and your students/little ones enjoy these "pointers"!
Read more on strengthening fingers and hands in this post from The Inspired Treehouse: Developmental Skills for Kids: Finger Isolation